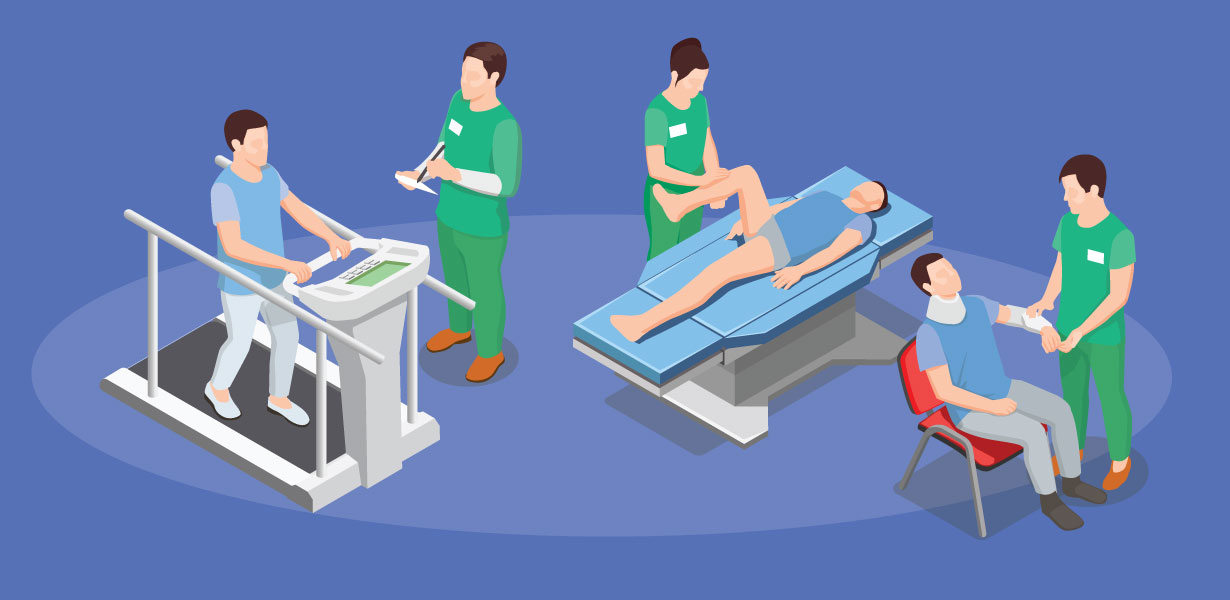 As a physcial therapist you were meant to help patients with the right rehabilitation services to make a difference and provide the best patient care possible to elevate their rehab needs, but how do you reach your fullest potential when your patient time is split with running a business? Administrative tasks and responsibilities pulling you in other directions can pose a challenge that can affect the patient experience. There are actions, however, that can steer you in the right direction and help clear your busy schedule. Here are some knowledgeable solutions to consider that can help provide more time with patients and less time on unnecessary tasks.
Avoid Time Consuming Administrative Tasks
Time is money and a therapist's time is crucial when it comes to giving patients the attention and presence they need and expect from you. It?s important to audit your time and see what administrative tasks can be automated that are bogging down your day. Having a streamlined way to schedule, document and bill patients is a perfect way to solve time consuming roadblocks. A great solution is having the right physical therapy software in place that takes on administrative tasks. For example, when a patient has the ability to manage their account online it can help get the most out of appointments without the headache of your practice taking on the responsibility. This allows you to focus on the patient's rehabilitation needs instead of administrative busy work. When a patient is registered online and ready to go, they can attend your appointment with the sole focus on rehabilitation instead of checking in and verifying contact and scheduling information.
Communicate Results and Progress Efficiently
Make time with patients more valuable. It?s key to understand what is important to each patient and communicate it to them to add value to your therapy practice experience. When you have the ability to communicate results with a solution like a Patient Portal it can keep patients informed on their progress at all times. This means less time explaining and showing results during a session and more time focusing on the treatment they need to achieve those results during their therapy appointment. A patient portal allows patients the ability to have access to health records at their fingertips at all times. They can easily access and view results and progress all in one place before and after an appointment without having to explain during a session.
Audit Your Physical Therapy Documentation Process
Having the right documentation process in place is a great way to make decisions while giving patients the attention they need. Not only will this free up time but it also creates better financial outcomes. A complicated process gives up your billable time with a patient. Having the right process in place allows a therapist to capture more billable time and document properly. You need all your data in one place that automates your time with patients into billable units. The right therapy documentation software should provide payer rules that offer the guidance needed to make sure that everything is compliant for time without under or over billing services. By establishing and accounting for each therapist's time, you?re able to make sure that each session is maximized when it comes to being billable. When time is spent doing administrative tasks such as documentation it can leave billable time on the table hurting your profitability and attention on the patient.
Fill Up Your Therapists' Schedule ? Avoid Patient Dropouts
You can?t spend more time with a patient if they stop showing up. Are you sick and tired of therapy patients not completing their therapy plans? To keep schedules busy and avoid empty time slots you need to take additional measures that turn into opportunities instead of appointment cancellations. It starts from the beginning by establishing the value of each appointment with the right communication. By setting goals and timelines with your patient they will strive to achieve and accomplish those goals. In addition, look to schedule in advance and create an accountability for future sessions. When you use a scheduling tool like Practice Pro?s physical therapy scheduling software it allows you to enhance the way you schedule appointments with the ability to set and provide email, text and phone reminders in advance. This keeps your appointments a top priority with a better way to remind and communicate therapy appointments more efficiently which should reduce your patient dropout rate.
Let Practice Pro show you how our EMR software solutions can help you learn more about how to focus more on patients and less time on tasks that take up your day. Explore our features that include patient scheduling, EMR documentation, therapy billing, analytics, a patient portal, telehealth and much more.
Call 609-356-0417 or visit www.ptpracticepro.com to schedule a demo today!