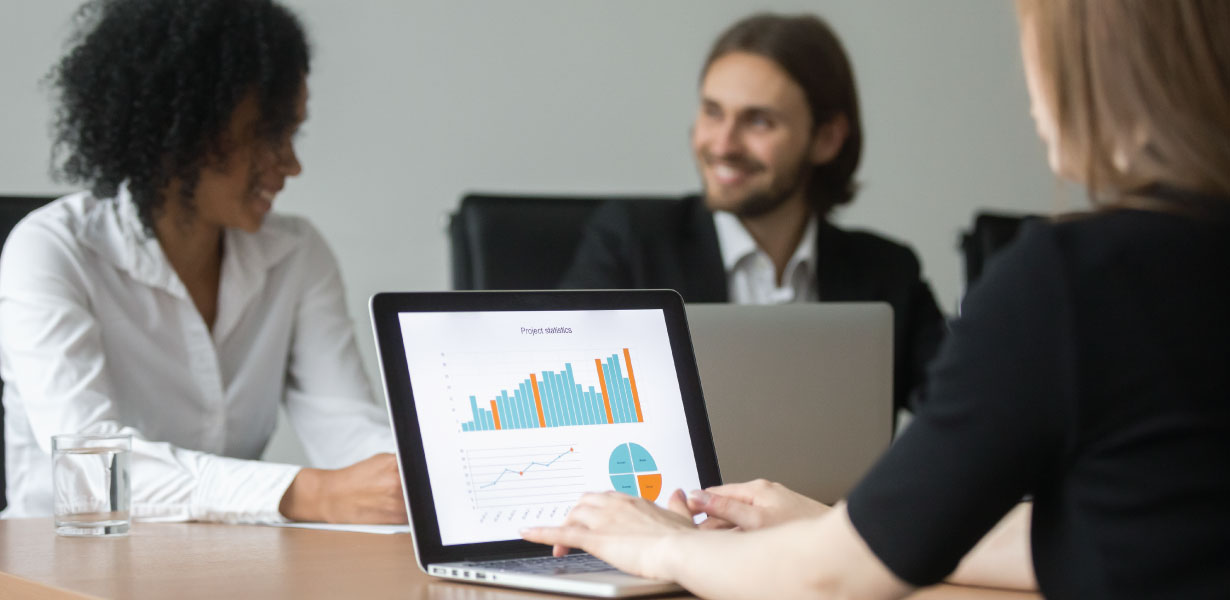 When you invest in an EMR solution the goal is to get a return on your investment. Dedicating time and money can make or break your practice when you utilize EMR software to help run your business. But, how can you justify the return on your investment and make sure that you have the right solution in place that is delivering the profitability and efficiency that is expected? See how you can get the peace of mind you need and maximize the way that you use your EMR software to get the return on investment that is expected.
Maximizing Profits

with

Referral

Management
A great way to maximize the return on your investment is with a referral management solution that can identify and add new customers and referrals to your schedule. With a referral management tool, your sales and marketing team can easily manage and nurture potential referral resources. Simply view by location and identify each sales territory to find out which referrals are not producing results and which ones are having successes that is bringing you new business. This allows you to make the right decision on whether to increase your focus on money makers and ditch efforts on time wasters.
Expand and Enhance the Patient Experience with

Patient Portal
Once you have a patient, its key to maximize and get the most value from them as possible. By keeping the customer life expectancy of your patients at a high rate youre able to increase your chances of repeat business and a full completion of their therapy sessions without dropouts. With a patient portal in place it can help justify a return on investment with the opportunity to make your patients experience more engaging and easier to use. When you give patients a fast, easy and secure way to complete intake forms online, it takes out the manual processes that hurt your productivity while giving patients the control they need to manage their treatments and patient information. Put yourself in your patient's shoes and think about it. If youre unable to enter patient information, review past sessions and not able to pay and view upcoming sessions it can lead to a loss of patient or early drop out. But when a patient has the ability to manage and review their account with ease, its going to have a more positive experience that leads to a long-term relationship that can result in repeat business and completion of full therapy treatments.
Measure Your Practice

s

Reporting
How can you justify a return on investment if you cant track it right? You could be losing money and it could easily be avoided with the right therapy analytics and reports in place that will give you all the info that is needed to make better business decisions. Having the opportunity to narrow down performances by location and easily compare them to others in one view allows you to identify the right areas for improvement so you can make adjustments on negative trends that can be bogging down your profitability. Practice Pros therapy and reporting solutions provides access to over 100 reports at your fingertips to help you make the important decisions needed. With a KPI Dashboard in place you can simply track important business metrics in real-time and discover key performance indicators that matter most to growing your practice.
Are you ready to get the right return on investment when it comes to the way that you use an EMR to run your business? It all happens with Practice Pro. Visit our website and schedule a demo to discover our solutions that include patient scheduling, referral management, patient portal, telehealth, EMR documentation, billing, and analytics.