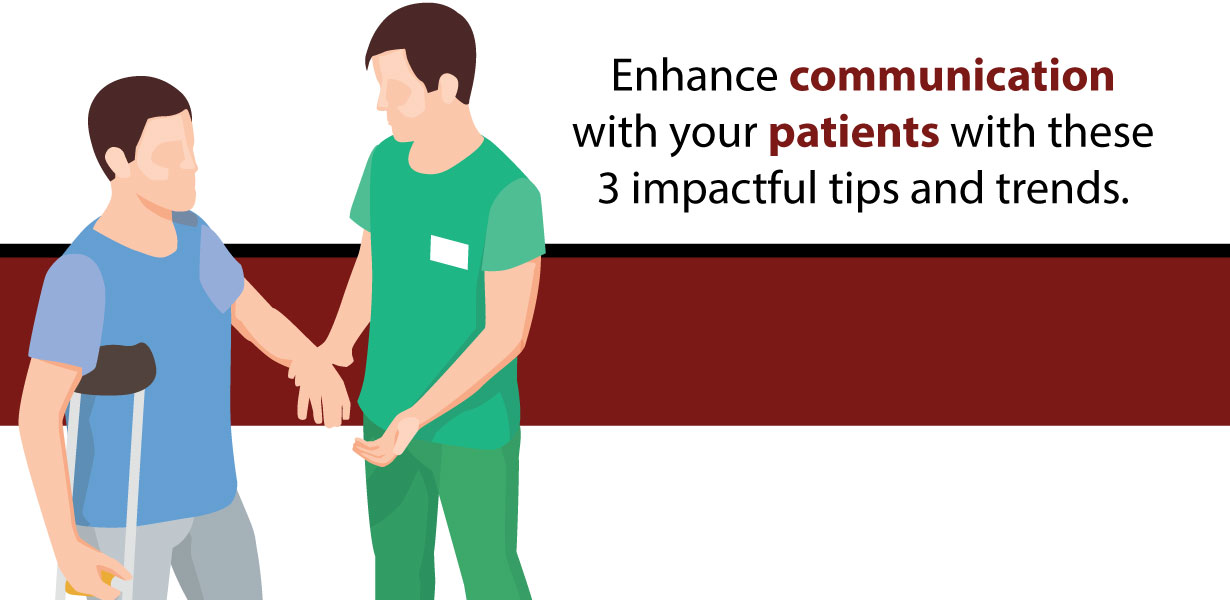 As a physical therapy owner, every chance to communicate with patients and elevate the way that they interact with your practice is highly important and has the ability to provide the best experience possible, but what if youre missing out on current trends that patients are looking for? In this article well discuss some current trends that your business could be missing out on. See how you can button up the way you communicate with your patients with these 3 impactful tips and trends.
Focusing

on

p

atient

e

xperience

wi

th a Patient Portal solution
Interacting and delivering the best patient experience is highly important and needs to be focused on when it comes to the way that you care for patients. It goes far beyond your physical therapy session though. Having the ability to keep the patient experience continuing before and after therapy treatments can only strengthen and elevate their care which leads to happy clients, more referrals, low dropouts, and repeat business. Look to use a solution like a Patient Portal that can elevate the way you use your EMR software and makes the patient experience better. With a Patient Portal your patients can easily manage and complete intake forms online including demographics, surveys, questionnaires and custom PDF forms. In addition, they will have the ability pay invoices online without the need of costly paper invoices that are printed, shipped and delay the way that you get paid. Need to know more information on why patients prefer a Patient Portal? Check out our recent blog post that dives into some key reasons why here.
Communicate updated physical therapy p

atient

s

afety

m

easures
Have you communicated recent safety measures with patients in regards to the way that youre taking steps to keep them safe and healthy during recent COVID-19 concerns? Make sure to add website content, email campaigns and social media posts around your recent efforts that will give patients the peace of mind needed to continue their physical therapy sessions. Look to add and communicate resources that include some of these recommendations by the APTA that can guide you with the right measures to apply and make aware of when it comes to coronavirus concerns.
Create

and communicate

o

nline

e

ducational

c

ontent

around

your physical therapy practice expertise
Youre an expert in your field and your patients come to you for the expertise needed to improve their health, but it shouldnt stop there. Look to create content around your experiences and expertise with articles and videos that offer educational content that patients can access anytime. This will add value and provide nurturing content that gets patients to interact more and become motivated to continue their therapy sessions. In addition, this also allows therapy patients to share the content that you create which can provide new business from the content that you create. For example, if a patient shares and tags one of their friends with an article that can help them, it can turn into a referral by a potential customer being aware of your expertise. This, in result, can increase your odds from making a potential patient comfortable that helps them make a decision to move forward with your practice and treatments to deliver the care they need.
Were here to help. Let Practice Pro provide the knowledge needed to discover recent trends along with EMR software solutions that include patient scheduling, referral management, a Patient Portal, EMR documentation, billing, and analytics. Make it happen and visit our website and schedule a demo to get started.